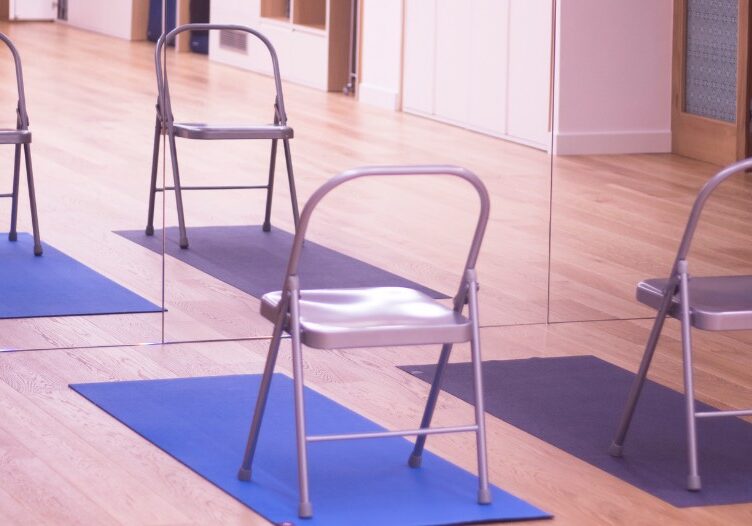 Kim Green began her yoga practice with Diane Ault in 2004 and returned to yoga again at Quest for Balance in 2017.  Kim completed her 200-hour yoga teacher training with Indiana Yoga in Lebanon, IN in October of 2018.
Chair yoga is a gentle and adaptable form of yoga that is practiced while sitting on a chair or using the chair as support for various poses. It is specifically designed for individuals with limited mobility, balance issues, or physical constraints.
Chair yoga incorporates traditional yoga poses, breathwork, and meditation, but modifies them to make them more accessible for people of all ages, fitness levels, and abilities. By using the chair as a prop, participants can perform a wide range of poses without the need for extensive flexibility or strength, making it an ideal practice for seniors, people with disabilities, or those recovering from injury.
The benefits of chair yoga are numerous, including increased flexibility, improved strength, better posture, enhanced mental clarity, and reduced stress. It can be practiced in group settings, such as senior centers, rehabilitation facilities, and workplaces, encouraging social interaction and support.