Meet our teachers at Quest for Balance Wellness! We are staffed by highly trained and professional teachers certified by leading schools. Each teacher demonstrates a commitment to continuing education by attending workshops and training opportunities.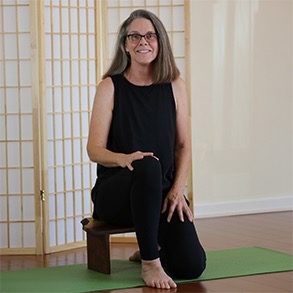 Laura Conners
Gentle Yoga, Community Yoga, Yin Yoga, Restorative Yoga.
Artist and co-owner of Split Cedar Studios, Laura Conners has been a yoga practitioner since 1994, and teaching since 2007. She completed her 200-hour yoga teacher training with Cityoga of Indianapolis, IN and her 500-hour certification through the Mindfulness Yoga & Meditation Program at Spirit Rock Center of California in 2012. Laura teaches Hatha yoga with an emphasis on mindfulness, a practice that combines breath awareness and movement to increase flexibility and strength, promote greater ease and concentration, and create relaxation and balance in the body and mind. Classes: Gentle Yoga, Yin Yoga, Restorative Yoga.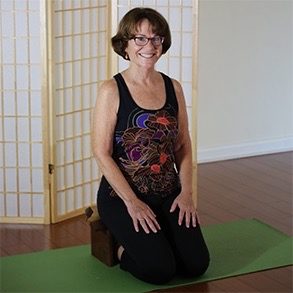 Kimarie Green
Kim Green began her yoga practice with Diane Ault in 2004 and returned to yoga again at Quest for Balance in 2017. Kim completed her 200-hour yoga teacher training with Indiana Yoga in Lebanon, IN in October of 2018. Kim's practice is strongly influenced by Laura's gentle and mindful approach and Jeanne's continuous learning and sharing of innovative ways to move. "It gets me grinning. I am delighted to have this opportunity to practice with you at such a warm and inviting studio. And so many great props!"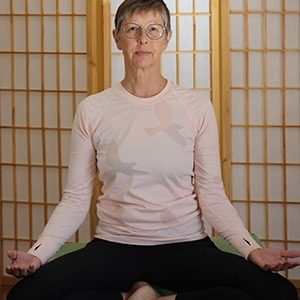 Jeanne Servais
Introduction to Yoga, Yoga for Strength and Mobility, Roll & Restore
Jeanne's yoga teaching style has continued to evolve since she began teaching in 2009. The most influential trainings that inform her yoga style have been her 200 hour yoga teacher training in the Shambhava Yoga tradition, Jill Miller's Yoga Tune-Up, Cecily Milne's Yoga Detour Method and Katy Bowman's Nutritious Movement. With a focus on breath mechanics and increasing body awareness, her classes incorporate strengthening exercises and movement to enhance joint mobility. Jeanne relies on her yoga practice to navigate the challenges in life. "I found that I just need to lay out my mat, keep it open and step onto it. Then the magic happens."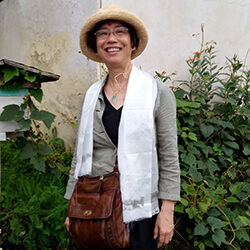 Sherry Mou
Sherry Mou is Professor of Asian Studies and Director of Asian Studies at DePauw University. She has practiced Tai Chi for more than 20 years and is always fond of practicing it with others. Sherry introduced Tai Chi to the studio in 2019 and continues to offer a regular series of classes.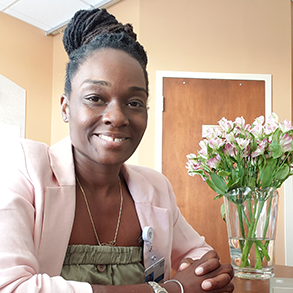 Chenel Darby
Drawing on her background as a health coach, yoga facilitator, and public speaker, Chenel provides specialized classes that integrate wellbeing, yoga, and exercise science.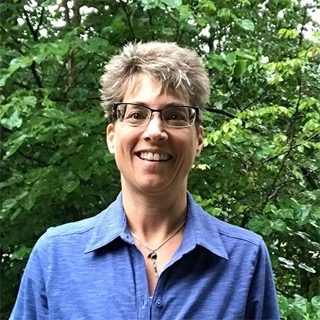 Jai Miranda
Gentle Yoga, Strength and Mobility, All-Levels Vinyasa, Yoga for Grief, Meditation/Mindfulness, Reiki, Crystal Healing, and others
Studio owner Jai Miranda is a longtime wellness advocate supporting individuals and families for more than 20 years. Professionally certified in several disciplines, Jai offers Yoga, Reiki, Sound Healing, facilitates drumming and intensive workshops on a variety of topics. Jai also provides life, wellness, and grief coaching sessions and workshops.